Is unilateral strength training (eg. lunge, step-up, etc) or bilateral (eg. squat) more effective for improving speed and change of direction performance?
Research reviewed: Unilateral and bilateral resistance training does not transfer equally to sprint and change of direction performance (Appleby et al; Journal of Strength and conditioning research)
This paper (a randomly controlled trial, RCT) compared whether unilateral strength training (in this case, a weighted-step-up) vs bilateral (in this case, a squat) resulted in better sprint & change of direction (CoD) performance.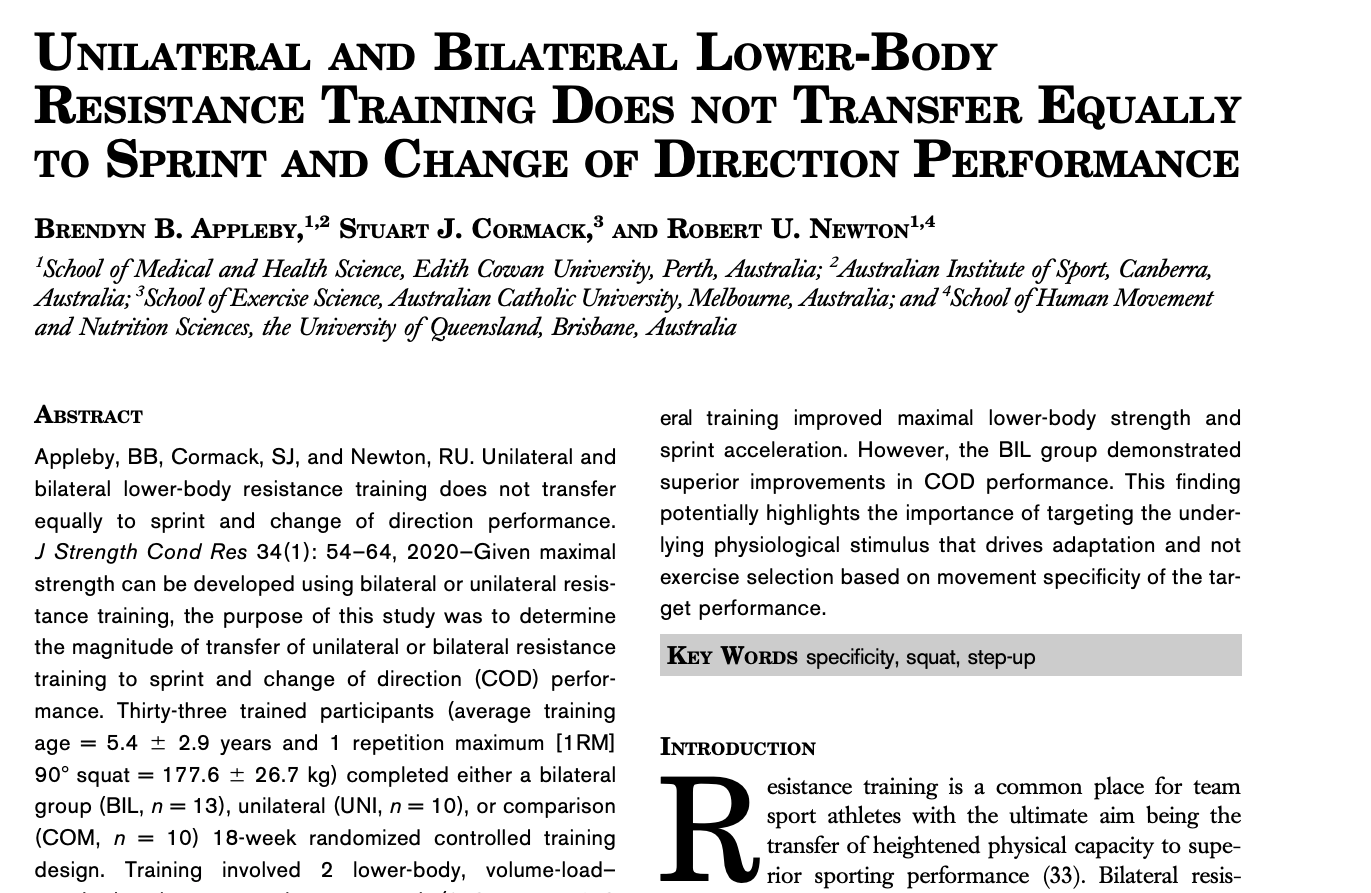 Methods
30 trained participants were put into an 18 week comprehensive training program, with the only difference being one randomly assigned group completing a unilateral strength exercise (weighted step-up) and the other a bilateral strength exercise (barbell squat)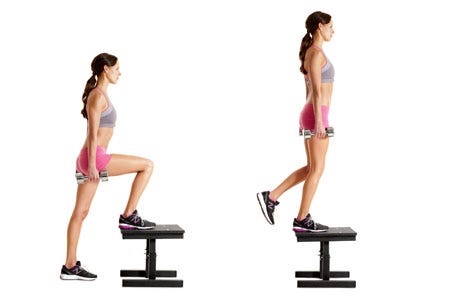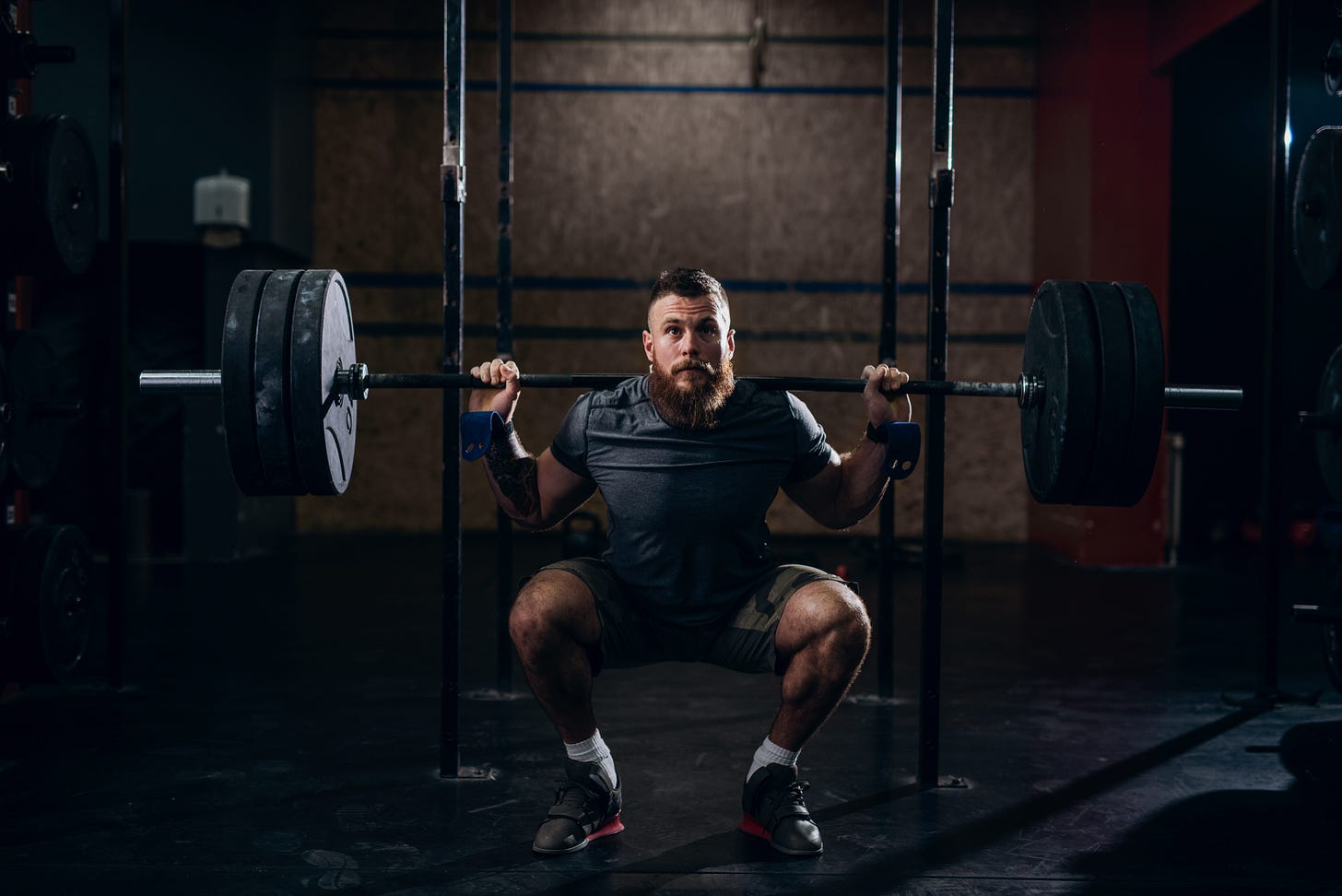 The results & key takeaways
Both groups improved equally with strength and sprint speed, measured at 5m and 20m. However, the bilateral group improved more than the unilateral group at the change of direction testing. 
The reason why may be due to the squat exercise better resembling the muscle contraction sequence of a change of direction - with the initial eccentric descent of the squat mirroring the initial deceleration of a change of direction movement, followed by the concentric ascent of the squat mirroring the concentric acceleration of the change of direction movement. On the other hand, the step-up is an initial concentric followed by eccentric.
Lastly, a really interesting discussion point is that "cross-over" of strength training exercises to performance may have less to do with movement specificity and more to do with training & targeting the underlying physiological stimulus that drives the movement.