Does stretching reduce muscle soreness?
Research Review: Stretching to prevent or reduce muscle soreness after exercise (Cochrane Review - Herbert, et al 2011)
Welcome back to the 2nd installment of 3CB Quick HIITS - a weekly newsletter in which I succinctly summarize and outline key takeaways on sports medicine and performance research.
This week's topic is on stretching and if it can help reduce muscle soreness after activity, a question I get asked about all the time.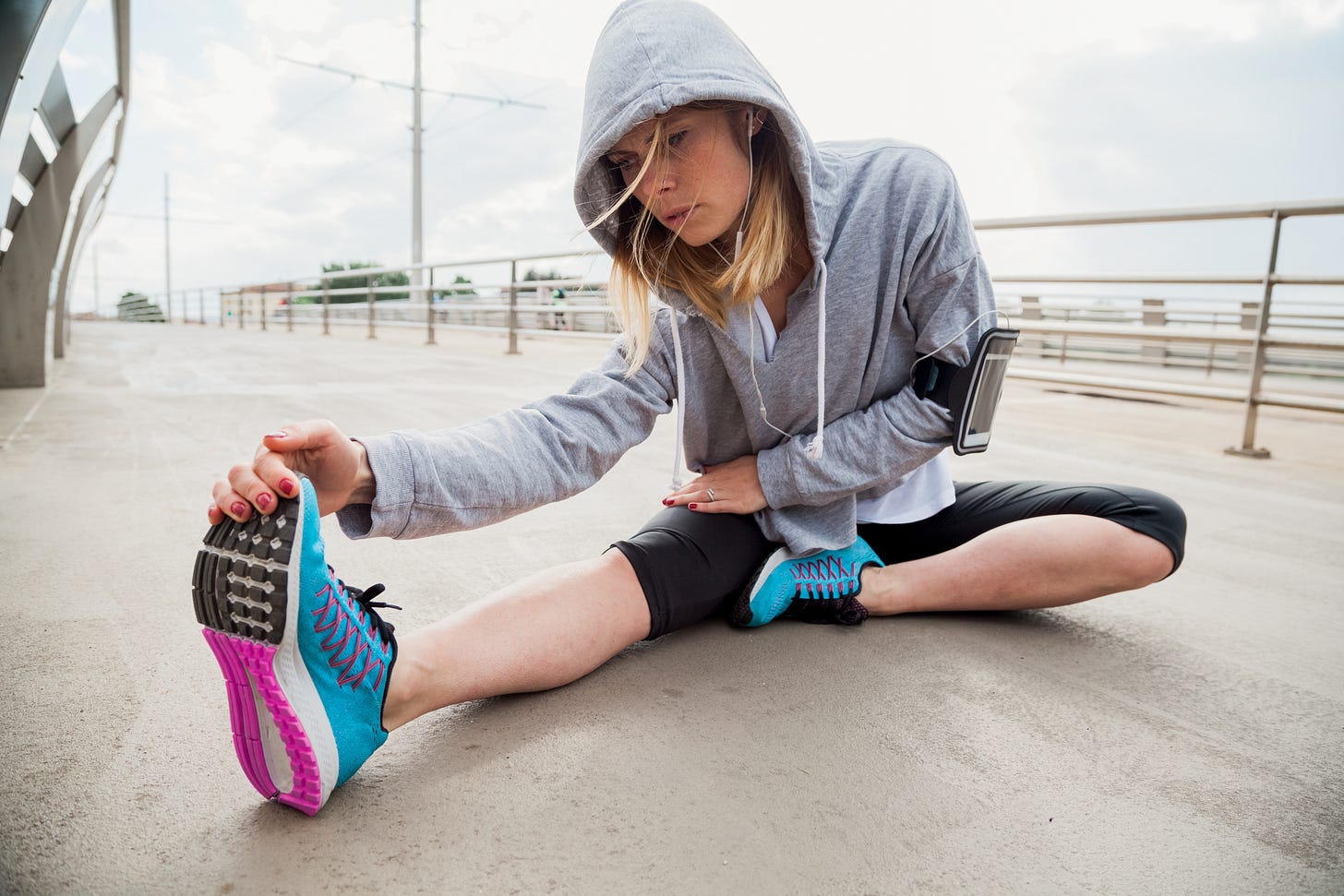 This is the research paper I reviewed: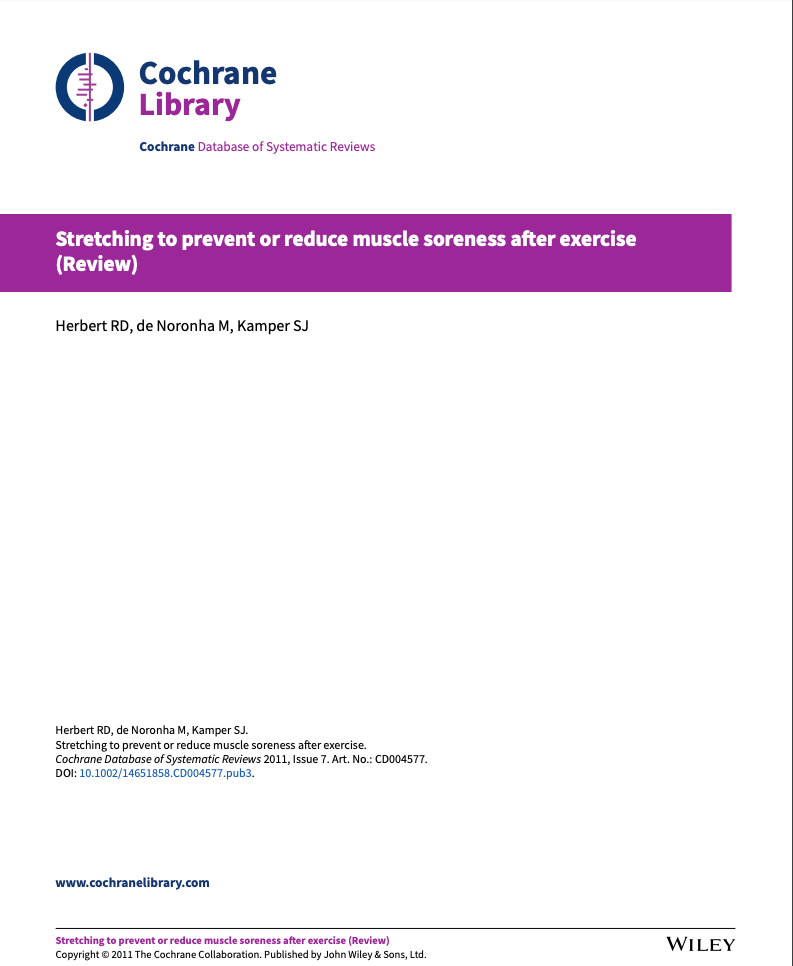 A "Cochrane Review" is considered one of the highest quality, gold standard of research reviews because of how stringent it is with its criteria.
Lets get to it.
Summary
The review included 12 different papers - each of them randomized control studies (RCTS) which means subjects are randomly assigned and compared to a control group - that explored the relationship between stretching and muscle soreness after activity. Some of the studies looked at if stretching prior to exercise reduce muscle soreness, some if stretching after exercise reduced muscle soreness, and some if stretching before and after exercise reduced muscle soreness.
The Results
The overall results were very consistent - stretching, regardless of when (timing) or how often (frequency), resulted in little to no changes in muscle soreness in the week following activity.
The Takeaways
The takeaway here isn't that stretching is useless. It can certainly feel good and help you relax, both of which are important. However, the key takeaway here is that if your recovery work after activity consists of primarily stretching, there's better ways to reallocate that time and facilitate better recovery. I'll be reviewing some of those recovery techniques in future newsletters.
Dr. Rajpal Brar, DPT is a sports physio, student of mindfulness, and sports performance scientist with a keen interest in delivering educational, digestible, and practical information driven by the goal to provide the highest quality patient and client care. He is the owner of 3CB Performance which provides consultation online for injury rehab, mindfulness practice, and sports performance (including strength and conditioning) and consultation in-person in two clinics in Los Angeles, CA.
You can also find him on YouTube, Twitter, and Instagram where he provides further expert insight & analysis on sports medicine, performance, and mindfulness.