Core training: Which Swiss ball core exercise is most effective?
Research reviewed: Core muscle activation during Swiss ball and traditional abdominal exercises (Escamilla et al, JOSPT 2010)
In this week's paper, a controlled laboratory study with repeated measures and a counterbalanced design, the researchers compared the muscle activation between 8 swiss ball core training exercises (roll-out, pike, knee-up, skier, hip extension right, hip extension left, decline push-up, and sitting march right) and 2 traditional abdominal exercises (crunch and bent-knee sit-up).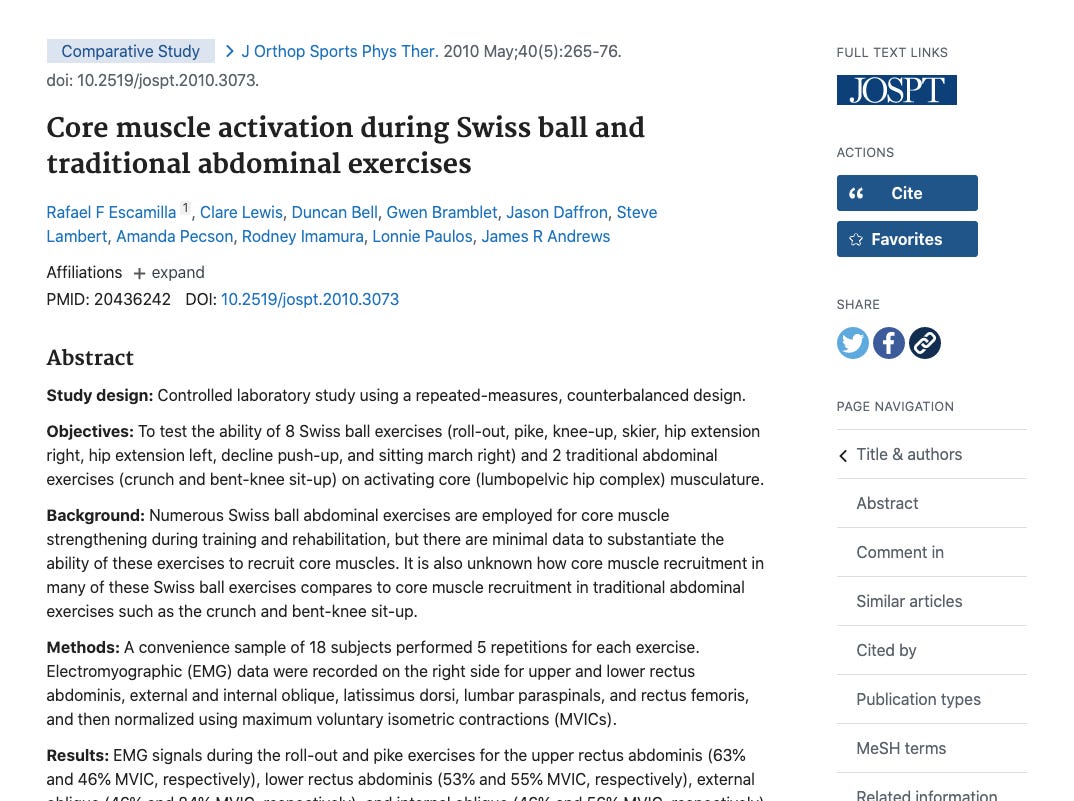 Methods
The participants performed five reps of each exercise and normalized electromyographic (EMG) data was recorded for multiple muscles including upper and lower rectus abdominis, external and internal oblique, latissimus dorsi, lumbar paraspinals, and rectus femoris .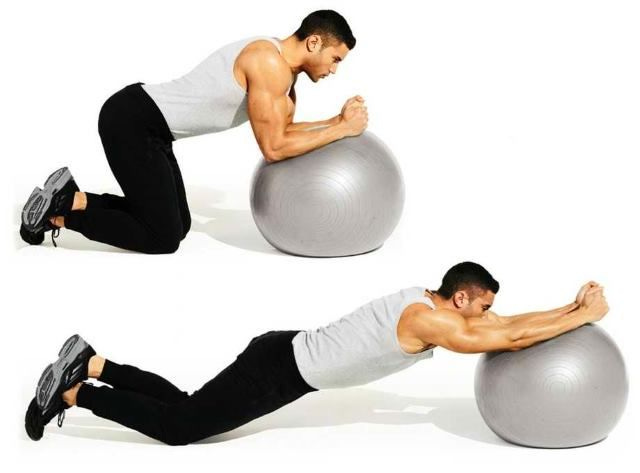 Results and key takeaways
The swiss ball exercises were as effective or more effective than the traditional exercises. Of the former, the swiss ball roll-out and pike had the highest core muscle activation across the board.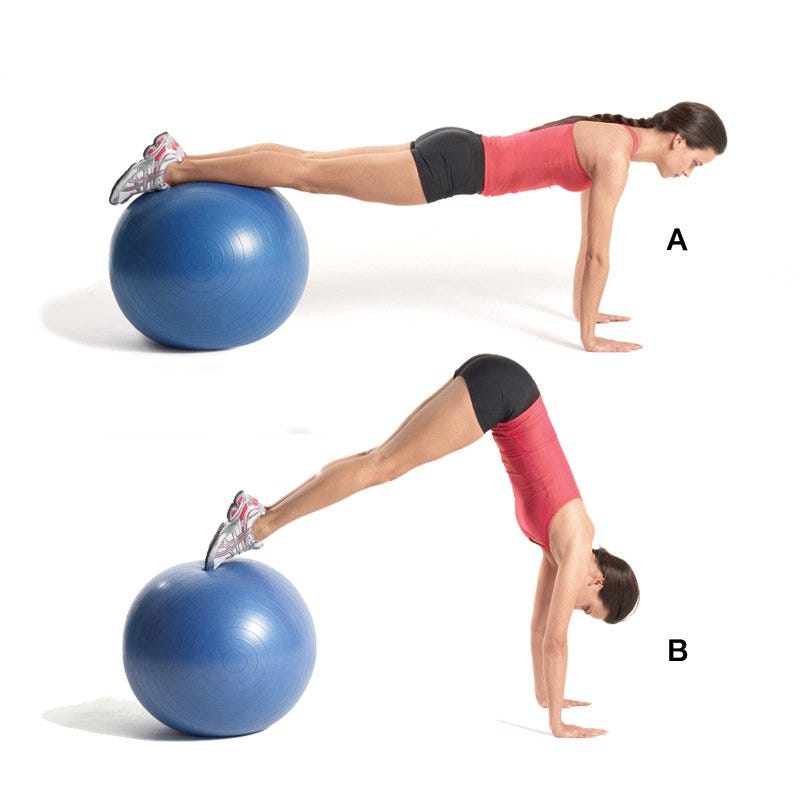 The difference in muscle activation lays out a natural progression of core training, progressing from the traditional core training exercises to the swiss ball training - the highest level consisting of the roll-out and pike.