Comparing muscle activation of four common foot & ankle exercises (EMG study)
Research reviewed: EMG Comparison of Selected Ankle Rehabilitation Exercises (Journal of Sport Rehabilitation; Cordova et al)
This week's paper examined the muscle activation of four common foot & ankle exercises - one legged stance (OLS), one legged stance on trampoline (OLST), one legged stance with perturbations (OLSP), and T-band kicks (TBK).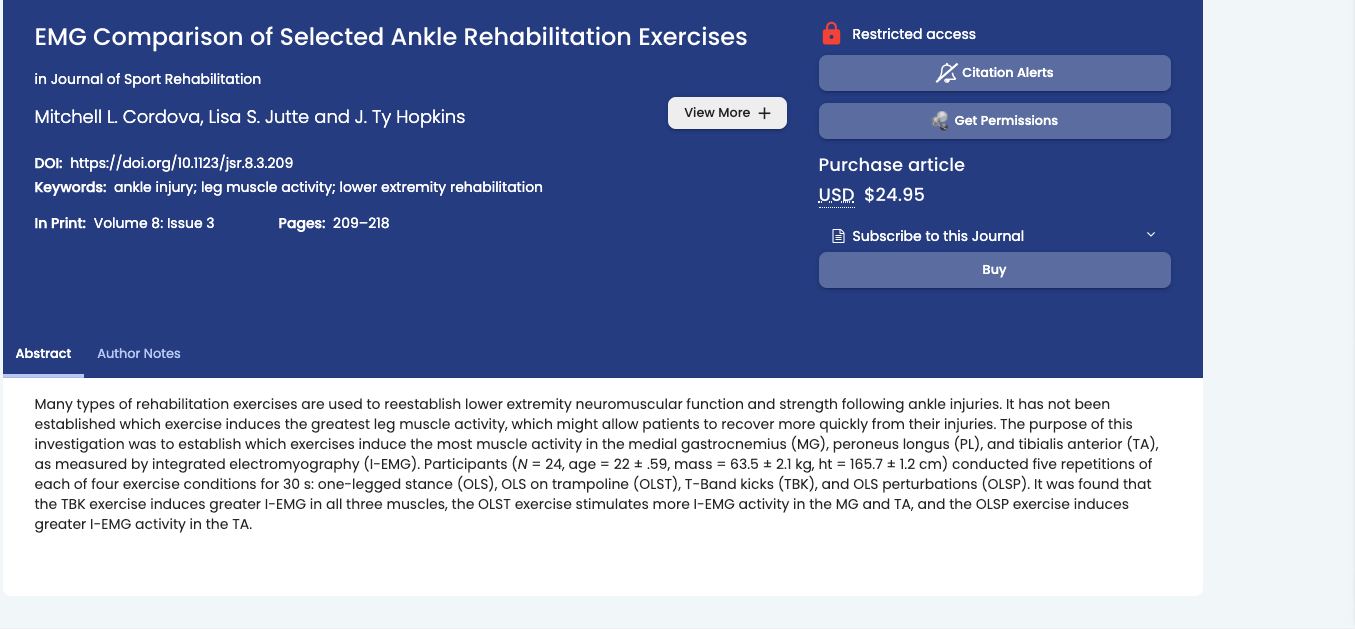 Methods
The researchers used integrated electromyography (I-EMG) to test the activation of the medial gastrocnemius (MG), peroneus longus (PL), and tibialis anterior (TA) muscles on 24 different individuals, each of whom completed five reps of each of the four exercises for 30 seconds.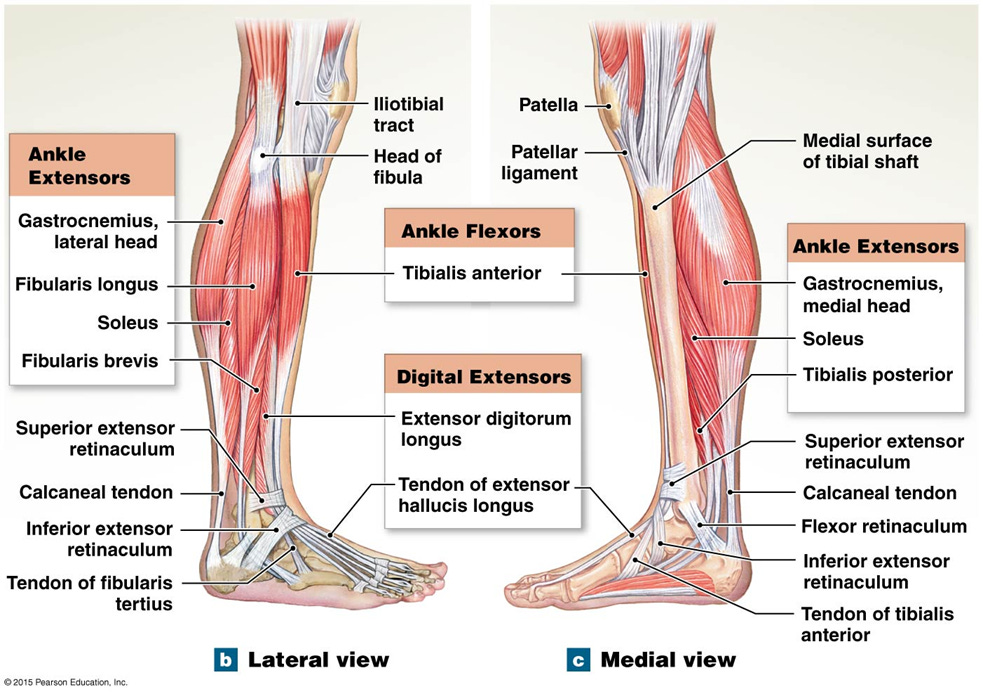 Results and practical takeaways
The results were as follows:
TBK had the highest muscle activation across the board for each of the three muscles

OLST had higher muscle activation in the medial gastroc and peroneus longus whereas OLSP had higher muscle actiation in the tibialis anterior

OLS had the lowest muscle activation across the board

Practically, the differences in muscle activation lay out a logical strengthening progression. OLS for beginner level strengthening, OLST and OLSP for intermediate strengthening, and TBK for advanced level strengthening.